Week 1 was about visuals. A couple of things that I tried to incorporate when doing these assignments were to be pickier about the photos I took, finding different points of view, and how I used light.
This also happens to be my favorite photo, but I think that this captures the tips I mentioned above: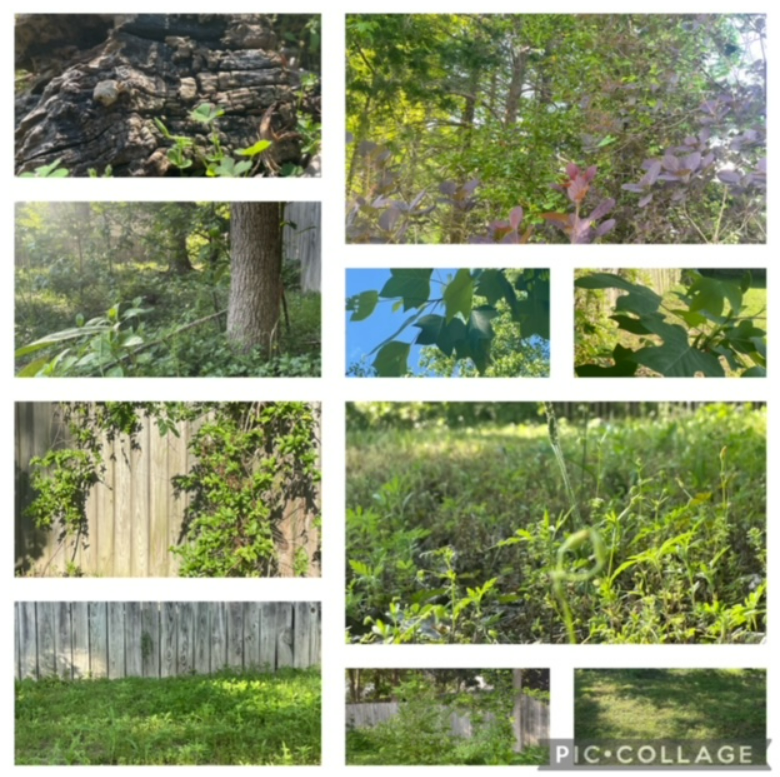 More specifically, I am talking about this picture within the collage:
I was pickier when taking this picture, put extra thought into the perspective by getting lower to the ground with the camera, and used light/shadows to give it dimension. In addition to the tips provided in this weeks outline, I got more detail about perspective and light with other outside sources. Although I didn't use an actual camera, and took everything on my phone, I did see options to play with wider angles. There's an option to change the angle by changing the number at the bottom of the camera so changing it from 1x to 5x gives you a different view. There's also a night mode feature on iPhone cameras that lets in more exposure when it's dark, so you can still take a detailed photo after the sun goes down.